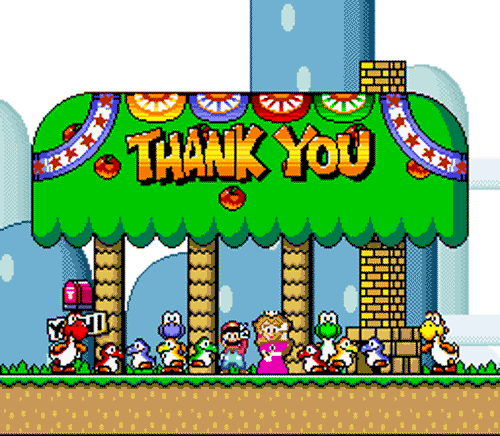 Thanks Mario!
It's that time of the year where friends and families gather around an offensively large portion of food and give thanks. This time, Scott and I are joining the festivities by serving up some of the things we're thankful for in games. From esports money to in-game settings, here are some of the underappreciated life-changers we're glad to have in our gaming habitat.
Thanks, of course, to our listeners. We'll be back next week with more EXP Podcast. In the meantime, happy holidays!
If you listen to this whole episode, you unlock a Moon.
- Here's the show's
stand-alone feed
- Listen to the podcast in your browser by
clicking here
, right-click and select "save as link" to download the show in MP3 format, or click play below.
Show Notes:
- Runtime: 35 mins
- Music by Brad Sucks